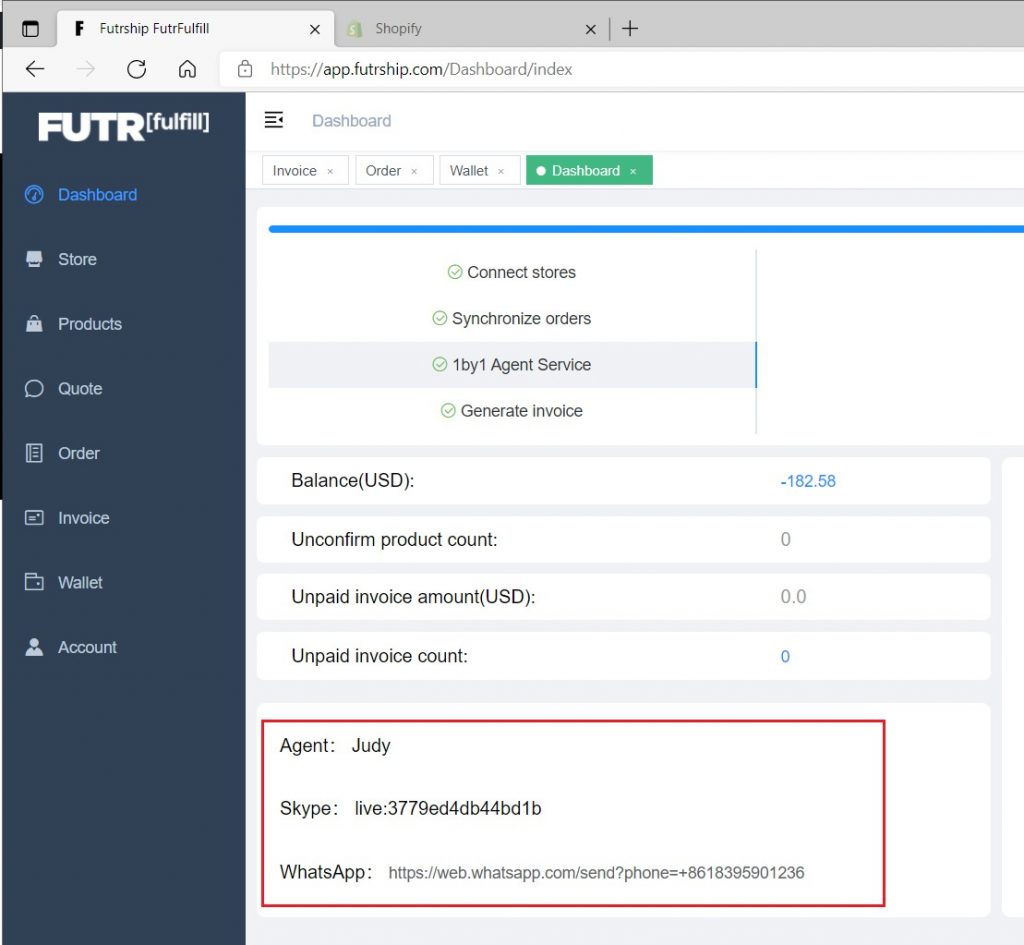 Arrange agents, communicate product prices, and offer quotations for products in a variety of logistics methods. Whether to create an invoice every day to complete the fulfillment
Synchronize the order,your Agent will set the product price
Create an invoice and pay.
Whether to arrange to fulfill the order in advance.