We use wise.com by default in most cases. No handling fee is required, and the transfer can be completed quickly.
Of course, we also support credit cards and paypal, but in this case, we may use alibaba pay, or stripe, need to add an additional fee to the payment.
In addition, our payment needs to be reviewed and is not displayed on the user interface for the time being, and the agent needs to check the invoice processing to complete the payment.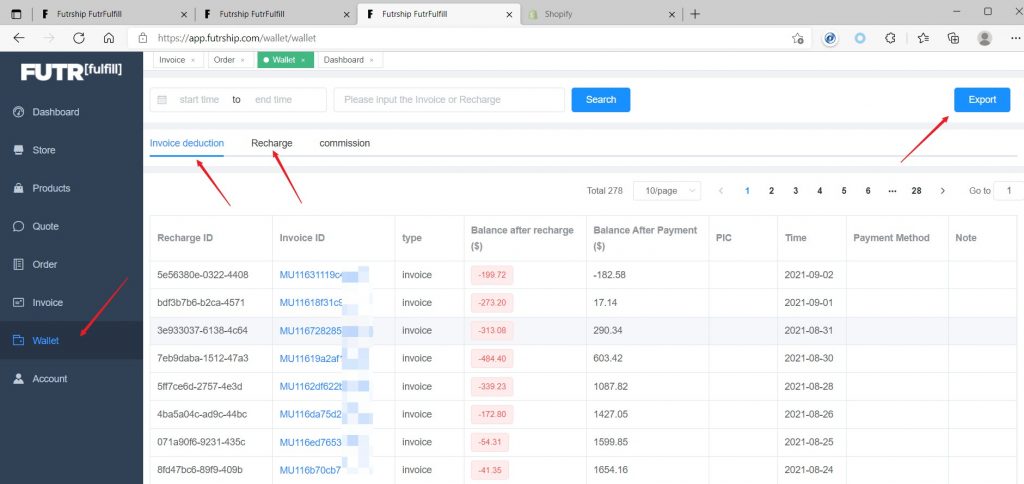 A wallet will be created in the system. Excess or lack of funds will enter the wallet for unified management. You can check the record of every deduction and recharge in the wallet record